The Western Pennsylvania Professional Football Circuit was a loose association of American football clubs, which began as amateurs, but became the first known professional teams. The football clubs of this era were amateur teams. They were under the membership of an athletic club, which provided both sports and the ability to wager money on the sports. However the prestige and increased membership that could come from a successful team, led these clubs to begin secretly hiring talented players.[1] The amateur athletics that these clubs engaged in were policed by the Amateur Athletic Union (AAU).[2] By the mid-1890s allegations of professionalism became known to the AAU. The Allegheny Athletic Association was found guilty of paying cash to players and was permanently barred from any kind of competition with other AAU members. This punishment would end a team, because their opponents, whether other pros, amateur associations, or colleges, would have simply stopped playing them. Allegheny then defied the AAU in 1896 and created an entirely open professional team. A year later, the Latrobe Athletic Association, went entirely professional.[3] The misconception that these were amateur athletic club were held to in public, even when newspapers wrote openly of players being under contract.[4] To get around this, the circuit teams played for local or regional championships, with the only generally recognized national champion being the best college football team. However the winner of the circuit was usually able to lay claim to a national, but professional, football title from 1890-1903.[5]
By 1904, the exodus of pro football talent to the "Ohio League", diminished the region's level of play and the national professional champions, were usually then claimed by the teams from Ohio.[6] Though a champion was declared by the media, fans and clubs throughout this period, a formal league was not founded until 1920, when several teams from the "Ohio League" and the New York Pro Football League formed the American Professional Football Association.[7] In 1922 the APFA became the National Football League.[8]
Circuit "championships"
Edit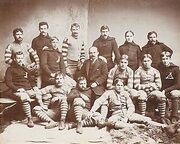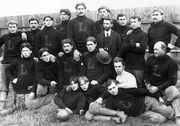 Year
Champion
W
L
T
Deciding game
1890
Allegheny Athletic Association
3
2
1
[9]
1891
Pittsburgh Athletic Club
7
0
0
[10]
1892
Allegheny Athletic Association
3
1
2
def. Pittsburgh Athletic Club, 4-0
First professional football game November 12, 1892[11]
1893
Inconclusive[12]
1894
Allegheny Athletic Association
def. Pittsburgh Athletic Club, 30-4[13]
1895
Duquesne Country and A . C .
4
3
1
def. Pittsburgh Athletic Club, 10-6
1896
Allegheny Athletic Association
First fully professional football team
def. Pittsburgh Athletic Club, 18-0[14]
1897
Greensburg Athletic Association
10
1
0
def. Latrobe Athletic Association, 6-0[15]
1898
Duquesne Country and A . C .
9
0
1
def. Western Pennsylvania All-Stars, 16-0
First all-star game in pro football[16]
1899
Duquesne Country and A . C .
8
0
0
[17]
1900
Homestead Library & A. C.
8
0
0
[18]
1901
Homestead Library & A. C.
9
0
0
def. Philadelphia Athletic Club, 6-5[19]
1902
Pittsburgh Stars
First National Football League
9
2
1
def. Philadelphia Athletics, 11-0
Title disputed by the Athletics[20]
1903
Latrobe Athletic Association
9
0
0
def. Pennsylvania Railroad YMCA, 6-0
Franklin Athletic Club claimed the "US Pro Football Title" and refused to play Latrobe.[21]
Franklin Athletic Club won the 1903 World Series of Football[22]
1904
Latrobe Athletic Association
9
0
0
def. Steelton Athletic Club, 5-0[23]
1905
Latrobe Athletic Association
8
0
0
def. Canton Athletic Club, 6-0[24]
Other circuit teams
Edit
Historic professional football firsts
Edit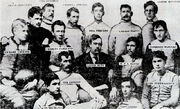 Several of the teams and individuals, in the circuit, pioneered several historic firsts for professional football. These accomplishments include:
First known professional players
Edit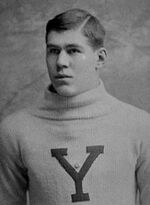 References
Edit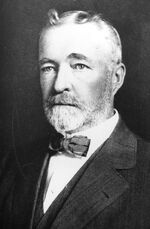 ---
---
Community content is available under
CC-BY-SA
unless otherwise noted.