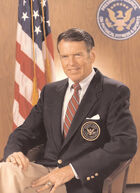 This is a complete list of Washington Redskins head coaches. There have been 26 head coaches for the Washington Redskins, including coaches for the Boston Redskins (1933–1936) and Boston Braves (1932), of the National Football League (NFL). The Redskins franchise was founded as the Boston Braves, named after the local baseball franchise.[2] The team changed their name to the Redskins in 1933 and moved to Washington, D.C. in 1937.[3]
Joe Gibbs is the only coach to have more than one tenure.[4] Two different coaches have won NFL championships with the team: Ray Flaherty in 1937 and 1942, and Joe Gibbs in 1982, 1987 and 1991.[5] Gibbs is the all-time leader in games coached and wins, and Dudley DeGroot leads all coaches in winning percentage with .737 (with at least one full season coached).[6] Mike Nixon is statistically the worst coach the Redskins have had in terms of winning percentage, with .182.[7]
Of the 27 Redskins coaches, seven have been elected into the Pro Football Hall of Fame, including Ray Flaherty, Turk Edwards, Curly Lambeau, Otto Graham, Vince Lombardi, George Allen and Joe Gibbs.[8] Several former players have been head coach for the Redskins, including Turk Edwards, Dick Todd and Jack Pardee. In addition, former players have become assistant coaches, such as Earnest Byner, Russ Grimm, and Keenan McCardell. On January 5, 2010 the Redskins hired former Denver Broncos and Oakland Raiders coach Mike Shanahan.
Key
      Elected to the Pro Football Hall of Fame
      Spent entire professional head coaching career with Redskins
Official NFL records as of the end of the
2010 NFL season
.
Coaches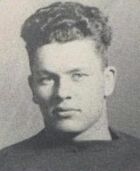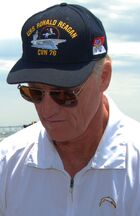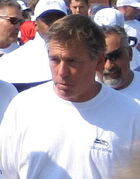 Footnotes
References
Boston Braves / Boston Redskins / Washington Redskins head coaches