The Green Bay Packers joined the National Football League (NFL) in 1921, two years after their original founding by Curly Lambeau.[1] They participated in the first ever NFL draft in 1936 and selected Russ Letlow, a guard from the University of San Francisco. The team's most recent first round selection was Derek Sherrod an Offensive Lineman from the Mississippi State University in the 2011 NFL Draft. The Packers have selected the number one overall pick in the draft twice, choosing future Hall of Fame halfback Paul Hornung in 1957 and quarterback Randy Duncan in 1959. They have also selected the second overall pick three times and the third overall pick once. The team's eight selections from the University of Minnesota are the most chosen by the Packers from one university.
Every year during April, each NFL franchise seeks to add new players to its roster through a collegiate draft officially known as "the NFL Annual Player Selection Meeting" but more commonly known as the NFL Draft. Teams are ranked in inverse order based on the previous season's record, with the worst record picking first, and the second worst picking second and so on. The two exceptions to this order are made for teams that appeared in the previous Super Bowl; the Super Bowl champion always picks 32nd, and the Super Bowl loser always picks 31st. Playoff teams will not pick before a non playoff team when determining the initial draft order.So a division winner with a losing record would have a lower pick after a 10-6 team that didn't make the playoffs. Teams have the option of trading away their picks to other teams for different picks, players, cash, or a combination thereof. Thus, it is not uncommon for a team's actual draft pick to differ from their assigned draft pick, or for a team to have extra or no draft picks in any round due to these trades.[2]
Key
Player selections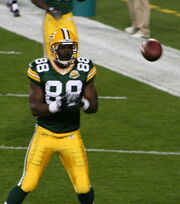 Footnotes
References
General
Specific
Community content is available under
CC-BY-SA
unless otherwise noted.