Obi-Wan Finale - The Loop
Play Sound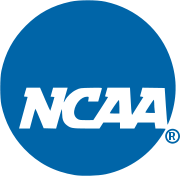 Division I (D-I) is the highest level of intercollegiate athletics sanctioned by the National Collegiate Athletic Association (NCAA) in the United States. D-I schools are generally the major collegiate athletic powers, with larger budgets, more elaborate facilities, and more athletic scholarships than Divisions II and III. This level was once called the University Division of the NCAA, in contrast to the College Division; this terminology was replaced with numeric divisions (I, II, III) in 1973.[1] In football only, Division I was further subdivided in 1978 into Division I-A (the principal football schools) and Division I-AA;[2] these were renamed "Football Bowl Subdivision" and "Football Championship Subdivision" in 2006.[3][4] Division I contains 346 institutions. There is a moratorium on any additional movement up to Division I until 2012.
All Division I schools must field athletes in at least seven sports for men and seven for women or six for men and eight for women, with two team sports for each gender.[5] There are several other NCAA sanctioned minimums and differences that distinguish Division I from Divisions II and III.[5]
Scholarship limits by sport
The NCAA imposes limits on the total financial aid each Division I member may award in each sport that the school sponsors. It divides sports that it sponsors into two types for purposes of scholarship limitations:
"Head-count" sports, in which the NCAA limits the total number of individuals that can receive athletic scholarships, but allows each player to receive up to a full scholarship.
"Equivalency" sports, in which the NCAA limits the total financial aid that a school can offer in a given sport to the equivalent of a set number of full scholarships. Roster limitations may or may not apply, depending on the sport.
The term "counter" is also key to this concept. The NCAA defines a "counter" as "an individual who is receiving institutional financial aid that is countable against the aid limitations in a sport."[6]
The number of scholarships that Division I members may award in each sport is listed below.
Head-count sports
Equivalency sports
Men's
Gymnastics – 6.3[14]

Rifle

– 3.6[14]

Note that the NCAA classifies rifle as a men's sport, despite the fact that competitions are fully coeducational. Most

rifle schools

have a single coed/mixed team. Some schools have only one single-sex team for either men or women. Some other schools field multiple teams (either two single-sex teams, or a single-sex and a mixed team).

Tennis – 5.0[14]
Volleyball – 4.5[14]
Women's
Bowling

– 5[14]
Equestrian – 15[14]
Field hockey – 12[14]

Rugby

– 12[14]
Sand volleyball:

For schools that also sponsor women's (indoor) volleyball, 3 in 2011–12. The number of scholarship equivalents will increase by 1 each year until reaching a final value of 6 in 2014–15. The number of counters is limited to 14 throughout.[15]
For schools that do not sponsor indoor volleyball, 8 scholarships and 14 counters. [16]
Both sexes
Rules for multi-sport athletes
The NCAA also has rules specifying the sport in which multi-sport athletes are to be counted, with the basic rules being:[18]
Anyone who participates in football is counted in that sport, even if he does not receive financial aid from the football program. An exception exists for players at non-scholarship FCS programs who receive aid in another sport.[19]
Participants in basketball are counted in that sport, unless they also play football.
Participants in men's ice hockey are counted in that sport, unless they also play football or basketball.
Participants in both men's swimming and diving and men's water polo are counted in swimming and diving, unless they count in football or basketball.
Participants in women's volleyball are counted in that sport unless they also play basketball.
All other multi-sport athletes are counted in whichever sport the school chooses.
Finances
Division I athletic programs generated $8.7 billion in revenue in the 2009-2010 academic year. Men's teams provided 55% of the total, women's teams 15%, and 30% was not categorized by sex or sport. Football and men's basketball are usually the only sports that are profitable for universities, with others usually losing money.[20] The BYU Cougars, for example, in 2009 had revenue of $41 million and expenses of $35 million, resulting in a profit of $5.5 million or about 16% margin. Football (60% of revenue, 53% profit margin) and men's basketball (15% of revenue, 8% profit margin) were profitable; women's basketball (less than 3% of revenue) and all other sports were unprofitable.[21]
Subdivisions
Subdivisions in Division I exist only in football.[4][22] In all other sports, all Division I conferences are equivalent. The subdivisions were recently given names to reflect the differing levels of football play in them. Additionally, some sports, most notably ice hockey[23] and men's volleyball, have completely different conference structures that operate outside of the normal NCAA sports conference structure.
The method by which the NCAA determines whether a school is Bowl or Championship subdivision is first by attendance numbers and then by scholarships.[24]
For attendance reporting methods, the NCAA allows schools to report either total tickets sold or the number of persons in attendance at the games. They require a minimum average of 15,000 people in attendance every other year.[24] These numbers get posted to the NCAA statistics website for football each year. With the new rules starting in the 2006 season, the number of Bowl Subdivision schools could drop in the future if those schools are not able to pull in enough fans into the games. Additionally, 8 schools in the Championship subdivision had enough attendance to be moved up in 2005 (although they would need to either compete as independents or join a conference in order to do so).
Football Bowl Subdivision
Division I Football Bowl Subdivision (FBS), formerly known as Division I-A, is the top level of college football, and the only NCAA-sponsored sport without an organized tournament to determine its champion.[25] Schools in Division I FBS compete in post-season bowl games, with the champions of six conferences receiving automatic bids to the Bowl Championship Series to determine a national champion. This is due to many factors, including that bowl games are sanctioned by the NCAA (primarily in terms of amateurism regulations and guaranteeing a minimum payout to conferences of the participating schools), but are not under its direct administration.
The remaining five conferences, often referred to as "Mid-majors",[26][27] do not receive automatic bids but their conference champions are eligible for an automatic bid if it ranks in the BCS top 12 or in the top 16 and ahead of the champion from a conference with an automatic bid. Only one "mid-major" champion can qualify for an automatic bid in any year. The one exception is Notre Dame, which only has to rank in the top eight of the BCS standings to earn an automatic bid to a BCS bowl game.[28]
FBS schools are limited to a total of 85 football players receiving financial assistance.[29] For competitive reasons, a student receiving partial scholarship counts fully against the total of 85. Nearly all FBS schools that are not on NCAA probation give 85 full scholarships.
As of 2012, there are 120 full members of Division I FBS. The most recent addition to FBS was Western Kentucky University, which ended its two-year transition period from Division I FCS in 2008 and became a full FBS member in 2009.[30] In July 2011, four schools began transitions to FBS, starting as FCS members. Under NCAA rules, these schools were ineligible for the FCS playoffs in 2011. In 2012, they will be provisional FBS members without bowl eligibility, with full FBS membership following in 2013.
Any conference with at least 12 football teams may split its teams into two divisions and conduct a championship game between the division winners.[31][32] The prize is normally a specific bowl game bid for which the conference has a tie-in, or a guaranteed spot in the BCS (depending on the conference).
Some conferences have numbers in their names but this often has no relation to the number of member institutions in the conference. The Big Ten Conference did not formally adopt the "Big Ten" name until 1987, but unofficially used that name when it had 10 members from 1917 to 1946, and again from 1949 forward. However, it has continued to use the name even after it expanded to 11 members with the addition of Penn State in 1990 and 12 with the addition of Nebraska in 2011. The Big 12 Conference was established in 1996 with 12 members, but continues to use that name even after the 2011 departure of Colorado and Nebraska left the conference with 10 members. On the other hand, the Pacific-12 Conference has used names (official or unofficial) that have reflected the number of members since its current charter was established in 1959. The conference unofficially used "Big Five" (1959–62), "Big Six" (1962–64), and "Pacific-8" (1964–68) before officially adopting the "Pacific-8" name. The name duly changed to "Pacific-10" in 1978 with the addition of Arizona and Arizona State, and "Pacific-12" in 2011 when Colorado and Utah joined. Conferences also tend to ignore their regional names when adding new schools. For example, the Pac-8/10/12 retained its "Pacific" moniker even though its four newest members (Arizona, Arizona State, Colorado, Utah) are located in the inland West, and the Big East kept its name even after adding schools located in areas traditionally considered to be in the Midwest (Cincinnati, DePaul, Marquette, Notre Dame), Upper South (Louisville, Memphis), Southwest (Houston, SMU) and Far West (Boise State, San Deigo State).
Conferences
Conference
Nickname
Founded
Members
Sports
Headquarters
Atlantic Coast Conference **
ACC
1953
12 (14 by July 2014)[FBS 1]
25
Greensboro, North Carolina
Big East Conference **
Big East
1979[FBS 2]
16 (15 by July 2012, 20 by July 2013, 18 by July 2014)[FBS 3][FBS 4][FBS 5]
23
Providence, Rhode Island
Big Ten Conference **
Big Ten
1896
12
25

Park Ridge, Illinois

Big 12 Conference **
Big 12
1996
10 [FBS 6]
21
Irving, Texas
Conference USA
C-USA
1995[FBS 7]
12 (to merge with MW in July 2013)[FBS 8][FBS 9][FBS 10]
21
Irving, Texas
Division I FBS Independents[FBS 11]
4 (3 by July 2015)[FBS 12]
Newark, New Jersey
Mid-American Conference
MAC
1946
12[FBS 13]
23
Cleveland, Ohio
Mountain West Conference
MW (official)
MWC (informal)
1999
8 (9 in July 2012; to merge with C-USA in July 2013)[FBS 14][FBS 10]
19
Colorado Springs, Colorado
Pacific-12 Conference **
Pac-12
1915[FBS 15]
12[FBS 16]
22

Walnut Creek, California

Southeastern Conference **
SEC
1932
12 (14 in July 2012)[FBS 17]
20
Birmingham, Alabama
Sun Belt Conference
Sun Belt
1976
12 (11 by July 2012)[FBS 18][FBS 19]
19
New Orleans, Louisiana
Western Athletic Conference
WAC
1962
8 (10 in July 2012, 11 in July 2013)[FBS 20]
19

Greenwood Village, Colorado
(** BCS Automatic Qualification (AQ) Conferences)
Notes
Football Championship Subdivision
The Division I Football Championship Subdivision (FCS), formerly known as Division I-AA, determines its national champion on the field in a 20-team, single-elimination tournament.[1] With the expansion of the tournament field in 2010 from 16 teams to 20, the champions of 10 conferences receive automatic bids, with 10 "at-large" spots; and the top 12 teams receive first-round byes. A team must have at least seven wins to be eligible for an at-large spot.[2][3]
The tournament traditionally begins on Thanksgiving weekend in late November, and during the era of the 16-team field ran for four weeks, ending with the championship game in mid-December. Since 2010, the tournament has run for four weeks (for seeds 13-20) to determine the two finalists, who play for the FCS national title in early January in Frisco, Texas, the scheduled host through the 2012 season. For thirteen seasons, the title game was played in Chattanooga, Tennessee, (1997–2009), preceded by five seasons in Huntington, West Virginia, where host Marshall advanced to the title game in four of the five years.[4]
When I-AA was formed in 1978, the playoffs included just four teams for its first three seasons, doubling to eight teams for one season in 1981. From 1982 to 1985, I-AA had a 12-team tournament, with each of the top four seeds receiving a first-round bye and a home game in the quarterfinals.[5] The I-AA playoffs went to 16 teams in 1986, and the FCS playoffs expanded to 20 teams starting in 2010. After 28 seasons, the "I-AA" was dropped by the NCAA in 2006, although it is still informally and commonly used.
Abstainers
The Football Championship Subdivision includes several conferences which do not participate in the eponymous post-season championship tournament. The Ivy League was lowered to I-AA (FCS) following the 1981 season,[6] and plays a strict ten-game schedule. It has yet to participate in the post-season tournament, despite an automatic bid, citing academic concerns. The Southwestern Athletic Conference (SWAC) has its own championship game in mid-December between the champions of its East and West divisions. Also, three of its member schools traditionally do not finish their regular seasons until Thanksgiving weekend. Grambling State and Southern play each other in the Bayou Classic, and Alabama State plays Tuskegee University (a Division II team) in the Turkey Day Classic. SWAC teams are eligible to accept at-large bids if their schedule is not in conflict. The last SWAC team to participate in the I-AA playoffs was Jackson State in 1997; the SWAC never achieved success in the tournament, going winless in 19 games in twenty years (1978–97).
From 2006 through 2009, the Pioneer Football League and Northeast Conference champions played in the Gridiron Classic, though all conference teams technically remained tournament eligible. If a league champion was invited to the national championship, the second-place team would play in the Gridiron Classic. That game was scrapped after the 2009 season when its four-year contract ran out; this coincided with the NCAA's announcement that the Northeast Conference would get an automatic bid to the tournament starting in 2010. The Big South Conference also received an automatic bid in the same season.
Schools in a transition period after joining the FCS from a lower division (or from the NAIA) are also ineligible for the playoffs.
Scholarships
Division I FCS schools are currently restricted to giving financial assistance amounting to 63 full scholarships. As FCS football is an "equivalency" sport (as opposed to the "head-count" status of FBS football), Championship Subdivision schools may divide their allotment into partial scholarships. However, FCS schools may only have 85 players receiving any sort of athletic financial aid for football—the same numeric limit as FBS schools. Because of competitive forces, however, a substantial number of players in Championship Subdivision programs are on full scholarships. Another difference is that FCS schools are allowed to award financial aid to as many as 30 new players per season, as opposed to 25 in FBS.
A few Championship Subdivision conferences are composed of schools that offer no athletic scholarships at all, most notably the Ivy League and the Pioneer Football League, a football-only conference. The Ivy League allows no athletic scholarships at all, while the PFL consists of schools that offer scholarships in other sports but choose not to take on the expense of a scholarship football program. The Northeast Conference also sponsored non-scholarship football, but began offering a maximum of 30 full scholarship equivalents in 2006, which grew to 40 in 2011 after a later vote of the league's school presidents and athletic directors. The Patriot League does not currently give football scholarships, but permits them in other sports (athletes receiving these scholarships are ineligible to play football for Patriot League schools). Starting with the class entering in the 2013 season, the Patriot League will allow its members to offer football scholarships; when the transition to scholarship football is complete, member schools will be allowed up to 60 full scholarship equivalents.[7]
Conferences
| Conference | Nickname | Founded | Full Members | Sports | Headquarters | FCS Tournament Bid |
| --- | --- | --- | --- | --- | --- | --- |
| Big Sky Conference | Big Sky | 1963 | 9 (11 by July 2012)[FCS 1] | 15 | Ogden, Utah | Automatic |
| Big South Conference | Big South | 1983 | 11 (12 by July 2012)[FCS 2] | 18 | Charlotte, North Carolina | Automatic |
| Colonial Athletic Association | CAA | 1983[FCS 3] | 12[FCS 4] | 21 | Richmond, Virginia | Automatic |
| Division I FCS Independents [FCS 5] | | | 3 | | | Invitation |
| Great West Conference | Great West | 2004[FCS 6] | 6 (5 by July 2012, 4 by July 2013)[FCS 7] | 16 (15 by 2013) | Elmhurst, Illinois | Invitation |
| Ivy League | Ivy League | 1954 | 8 | 33 | Princeton, New Jersey | Automatic - (Abstains) |
| Mid-Eastern Athletic Conference | MEAC | 1970 | 13[FCS 8] | 15 | Virginia Beach, Virginia | Automatic |
| Missouri Valley Football Conference | MVFC | 1985 | 9 (10 by July 2012)[FCS 9] | 1 | St. Louis, Missouri | Automatic |
| Northeast Conference | NEC | 1981 | 12[FCS 10] | 23 | Somerset, New Jersey | Automatic |
| Ohio Valley Conference | OVC | 1948 | 11 (12 by July 2012)[FCS 11] | 17 | Brentwood, Tennessee | Automatic |
| Patriot League | Patriot | 1986 | 8[FCS 12] | 23 | Center Valley, Pennsylvania | Automatic |
| Pioneer Football League | PFL | 1991 | 10 | 1 | St. Louis, Missouri | Invitation |
| Southern Conference | SoCon | 1921 | 12[FCS 13] | 19 | Spartanburg, South Carolina | Automatic |
| Southland Conference | SLC | 1963 | 12 (10 by July 2012, 11 by July 2013)[FCS 14] | 17 | Frisco, Texas | Automatic |
| Southwestern Athletic Conference | SWAC | 1920 | 10 | 18 | Birmingham, Alabama | Abstains |
Notes
Division I non-football schools
Several Bowl Subdivision and Championship Subdivision conferences have member institutions that do not compete in football. Such schools are sometimes unofficially referred to as I-AAA.[1] For example, the Big East Conference, a Bowl Subdivision conference in football, has five members that discontinued their football programs (DePaul, Marquette, Providence, Seton Hall, and St. John's), plus an additional two members who play football in Championship Subdivision conferences (Georgetown and Villanova); conference member Notre Dame plays football as a Bowl Subdivision independent.
Bowl Subdivision football independents Army and Navy compete in the Patriot League, a FCS conference, in all other sports.
In addition, some schools officially affiliated with conferences that do not sponsor football do, in fact, field football teams. For example:
The following Division I conferences do not sponsor football. These conferences still compete in Division I for all sports that they sponsor.
Conferences
Conference
Nickname
Founded
Members
Sports
Headquarters
America East Conference
America East
1979
9
22
Boston, Massachusetts
Atlantic Sun Conference
A-Sun
1978
10 [NF 1]
17
Macon, Georgia
Atlantic 10 Conference
A-10
1975
14 (13 by July 2013) [NF 2]
21
Newport News, Virginia
Big West Conference
Big West
1969
9 (10 by July 2012, 11 by July 2013)
16

Irvine, California

Horizon League
Horizon
1979
10
19
Indianapolis, Indiana

Independents

[NF 3]
Independents
3 (2 by July 2012)[NF 4]
Newark, New Jersey
Metro Atlantic Athletic Conference
MAAC
1980
10
25

Edison, New Jersey

Missouri Valley Conference
MVC / Valley
1907
10
19
St. Louis, Missouri
The Summit League
The Summit
1982
10 (9 by July 2012)[NF 5]
19

Elmhurst, Illinois

West Coast Conference
WCC
1952
9
13

San Bruno, California
Of these, the two that most recently sponsored football were the Atlantic-10 and the MAAC. The A-10 football league dissolved in 2006 with its members going to the Colonial Athletic Association. In addition, four A-10 schools (Dayton, Fordham, Duquesne, and Temple) play football in a conference other than the new CAA, which still includes three full-time A-10 members (Massachusetts, Rhode Island, and Richmond; only Richmond will remain in 2013). The MAAC stopped sponsoring football in 2007, after most of its members gradually stopped fielding teams.
Other non-football conference schools that sponsor football include six of the Missouri Valley schools (Drake, Illinois State, Indiana State, Missouri State, Northern Iowa, and Southern Illinois) and three of the Horizon League schools (Butler, Valparaiso, and Youngstown State). The Missouri Valley Football Conference is a separate entity from the Missouri Valley Conference, despite sharing a name (from 2008).
Division I in ice hockey
As ice hockey is limited to a much smaller number of almost exclusively Northern schools, there is a completely different conference structure for teams.[1] These conferences feature a mix of teams that play their other sports in various Division I conferences, and even Division II and Division III schools. With the exception of the Ivy League's hockey-playing schools being members of the ECAC, there is no correlation between a team's ice hockey affiliation and its affiliation for other sports. For example, the Hockey East men's conference consists of one ACC school, one Big East school, four schools from America East, one from the A-10, one CAA school, and two schools from the D-II Northeast Ten Conference, whereas the CCHA and WCHA both have some Big Ten representation, plus Division II and III schools. Also, the divisional structure is truncated, with the Division II championship abolished in 1999.
Starting with the 2013-2014 season, Division I men's hockey will experience a major realignment. The Big Ten Conference will become the first regular all-sport Division I conference to sponsor hockey since the Metro Atlantic Athletic Conference ceased its sponsorship of the sport in 2003[2], with the remaining members forming Atlantic Hockey. Existing Big Ten schools will withdraw their membership from the WCHA and CCHA.[3] Additionally, six other schools from those conferences are withdrawing to form the new National Collegiate Hockey Conference at the same time,[4] and several other schools are expected to change conferences to replace the schools which are leaving.
Conferences
| Conference | Nickname | Founded | Members (Men/Women) |
| --- | --- | --- | --- |
| Atlantic Hockey | AHA | 1997 | 12 (12/none) |
| Central Collegiate Hockey Association | CCHA | 1972 | 11 (11/none) (disbanding in July 2013) [H 1] |
| College Hockey America | CHA | 1999 | 4 (none/4) (6 [none/6] in July 2012)[H 2] |
| ECAC Hockey | N/A | 1962 | 12 (12/12) |
| Hockey East | Hockey East | 1984 | 11 (10/8) (12 [11/8] in July 2013)[H 3] |
| Independents | | | 3 (1/2) (2 [1/1] in July 2012)[H 4] |
| Western Collegiate Hockey Association | WCHA | 1951 | 13 (12/8) (10 [9/8] in July 2013) [H 5] |
Controversy
In the early 21st century, a controversy arose in the NCAA over whether schools will continue to be allowed to have one showcased program in Division I with the remainder of the athletic program in a lower division, as is the case of, notably, Johns Hopkins University lacrosse as well as Colorado College and University of Alabama in Huntsville in ice hockey. This is an especially important issue in hockey, which has no Division II national championship and has several schools whose other athletic programs compete in Division II and Division III.
This controversy was resolved at the 2004 NCAA Convention in Nashville, Tennessee when the members supported Proposal 65-1, the amended legislation co-sponsored by Colorado College, Clarkson University, Hartwick College, the Johns Hopkins University, Rensselaer Polytechnic Institute, Rutgers University-Newark, St. Lawrence University, and SUNY Oneonta.[1][2] Each school affected by this debate is allowed to grant financial aid to student-athletes who compete in Division I programs in one men's sport and one women's sport. It is still permitted for other schools to place one men's and one women's sport in Division I going forward, but they cannot offer scholarships without bringing the whole program into compliance with Division I rules. In addition, schools in Divisions II and III are allowed to "play up" in any sport that does not have a Division II championship, but only Division II programs and any Division III programs covered by the exemption can offer scholarships in those sports.
The Division I programs at each of the eight "waiver schools" which were grandfathered with the passing of Proposal 65-1 were:
See also
List of NCAA Division I institutions

List of Division I athletic directors

List of schools reclassifying their athletic programs to NCAA Division I

National Collegiate Women's Ice Hockey Championship
Notes
External links
---
---

Cite error: <ref> tags exist for a group named "FBS", but no corresponding <references group="FBS"/> tag was found
Cite error: <ref> tags exist for a group named "FCS", but no corresponding <references group="FCS"/> tag was found
Cite error: <ref> tags exist for a group named "NF", but no corresponding <references group="NF"/> tag was found
Cite error: <ref> tags exist for a group named "H", but no corresponding <references group="H"/> tag was found