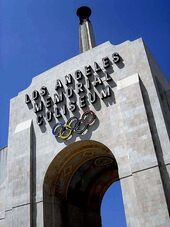 The 1966 East-West Pro Bowl was played on January 22, 1966 at the Los Angeles Memorial Coliseum in Los Angeles, California in front of 60,124. The coach of the Eastern Conference, Blanton Collier of the Cleveland Browns, used the domination of the west that year as a rallying cry for the eastern team as they prepared to take the field against the West coached by Vince Lombardi of the Green Bay Packers. During the 1965 season, it had become clear to Americans that the western half of the US was football-superior. Western teams had won the NFL championship, the Playoff Bowl, college football's East-West game and the Rose Bowl. In fact, the West had won 15 of 16 pro games played with the East that season. Coach Lombardi felt he was unfairly at a disadvantage in the game because the NFL denied him a last minute appeal to use his own quarterback, Bart Starr, in this game. Starr had previously been scratched due to injury, but had recovered enough and was ready to play. Dale Meinert, was awarded lineman of the game. Jim Brown was awarded back of the game for the third time in his career. He carried 21 times for 65 yards. One story line of the game, the anticipated match-up between Brown and rookie Gayle Sayers of the Bears never materialized because Lombardi surprisingly only handed the ball to Sayers' on only one offensive play, a 15 yard carry.[1]
References
Edit
Community content is available under
CC-BY-SA
unless otherwise noted.